Mucha Ladies Miniatures Collection Mini Fabric Blocks (8A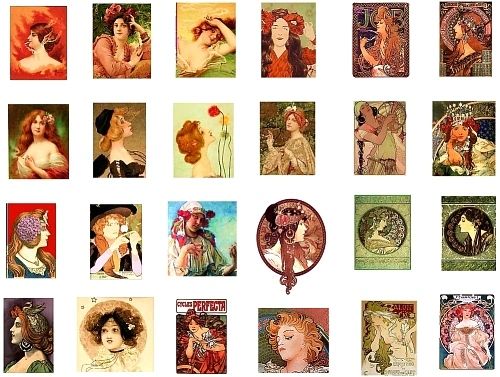 Mucha Ladies Miniatures Collection Mini Fabric Blocks (8A
This is a Keepsake Fabrics reproduction quilt block collection on a premium colorfast, washable cotton fabric. You will receive one of each of the designs shown. Each miniature fabric block is approximately 1" x 1" to 1" x 1.5."
Keepsake Fabrics easy to use heirloom quality fabric blocks make stunning additions to all of your special Victorian or vintage sewing or crafting projects. Have fun embellishing these lovely pieces with everything from silk ribbon embroidery, rhinestones, decorative beading, sequins and more… let your imagination take over! You can even frame it! These blocks can easily be sewn or glued with a fabric glue or fusible webbing to your project. Complete instructions are included with your purchase.
All of my fabric blocks ship FREE by first class mail world wide! Please feel free to contact me at orders@keepsakefabrics.com with any questions.
Please note: The Keepsake Fabrics name is added for copy protection purposes only and will not be on your finished piece.